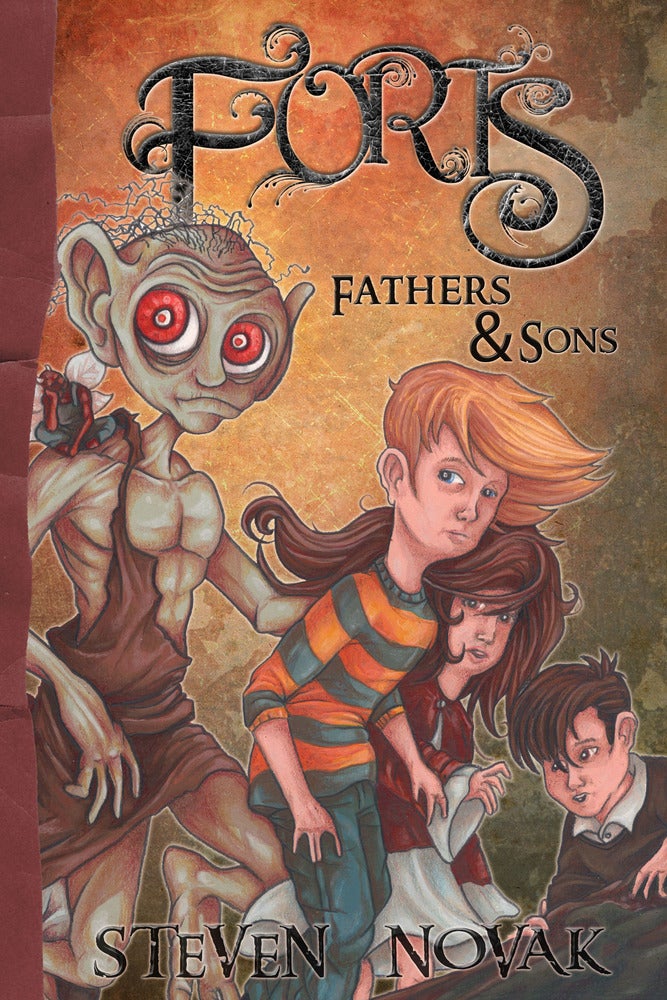 Forts: Fathers and Sons
takes place in Fillagrou, a once peaceful land now in the power of a war-loving dictator. Tommy Jarvis is human. He knows nothing about Fillagrou and its problems. Tommy has enough problems of his own, a dead mother, an abusive dad; he doesn't need any more problems.
When Tommy and four other kids stumble across an entrance to Fillagrou, they discover they are a part of a prophecy. A prophecy to save everyone. But how can five children have that kind of power?
I'm surprised with this book. Really surprised. I expected to like it, but what I didn't expect was staying up till twelve PM to franticly finish the book. I thought "just one more chapter" about 66 times.
All characters of Forts were extremely likeable. Even the villains... okay, maybe not. But they were still interesting to read about! The chapters often alternated between different characters. Instead of being annoyingly confusing like I thought it would be, the alternative chapters gave me greater insight on each of the characters. Like Tommy's abusive dad. It helped me to understand each of the characters stories. I wanted every one of the characters to accomplish their goals. (It caused quite a problem between heroes/villains :P)
I would recommend this (although it would work for just about any reader) to reluctant younger YA reader. I don't know why, but (maybe because of its sheer awesomeness, but that's just a guess) about four people asked to borrow the book after me. I really liked the imaginative plot and characters. Forts reminded me of the Narnia series except I actually enjoyed Forts. A lot. Five stars.
Thanks to Steven Novak for providing me with a review copy! It in no way influenced my opinion of the novel.
****************************************************************************************
Steven Novak
, author of Forts, has awesomely agreed to do an author week on Owl Review a Book. Here is how this week will go:
Saturday- Forts: Fathers and Sons review.
Sunday- Giveaway of a SIGNED, with a CHAPTER ILLUSTRATION copy of Forts: Fathers and Sons.
Tuesday- Interview with Steven Novak.
Wednesday- Review of Forts: Liars and Thieves (the second installment).
Friday- Guest post by Steven Novak on making characters interesting to read about.
Sunday- Announce giveaway winner. (If not enough people enter, I will extend the deadline by a week.)
Have a great weekend!